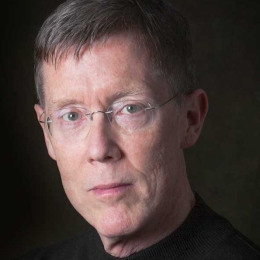 A graduate of both New England Conservatory and San Francisco Conservatory of Music, WARREN JONES enjoys a notably eclectic career that has taken him to virtually every corner of the musical world. He performs with some of today's best-known artists: Stephanie Blythe, Anthony Dean Griffey, Eric Owens, John Relyea, and Richard "Yongjae" O'Neill, and he is the Principal Pianist for the exciting California-based chamber music ensemble, Camerata Pacifica. In the past he has partnered with such great performers as Marilyn Horne, Kiri Te Kanawa, Kathleen Battle, Samuel Ramey, Christine Brewer, Barbara Bonney, Carol Vaness, Salvatore Licitra, Tatiana Troyanos, Thomas Hampson, and Martti Talvela. He is a long-time faculty member at the Manhattan School of Music and Artist-in-Residence at Rutgers University.
Mr. Jones received the "Achievement Award" for 2011 from the Music Teachers National Association of America, their highest honor; and in 2010 he was selected as "Collaborative Pianist of the Year" by the publication Musical America. He has been an invited guest at the White House to perform for state dinners in honor of the leaders of Canada, Russia, and Italy.
He has participated in judging the Van Cliburn International Piano Competition, the Metropolitan Opera National Auditions, and the Naumberg Awards. His discography contains thirty-one recordings on every major label in a wide range of classical, romantic, and contemporary repertory. His conducting appearances are similarly varied: he has led sold-out critically-acclaimed performances of Mascagni's L'amico Fritz, Rossini's Il barbiere di Siviglia, and Mozart's Die Zauberfloete; and in 2014 he conducted the world premiere of a new operatic version of A Christmas Carol at the Houston Grand Opera.