CMIM Foundation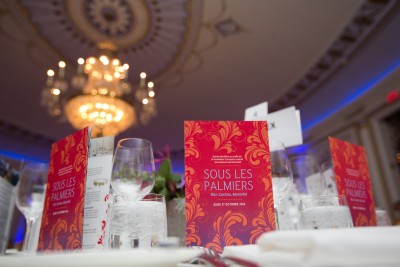 Classical music is often regarded as a luxury, a pleasure reserved only for the initiated. Rather, we believe it is an element that is essential to the development of the individual. Attending musical performances enriches us in ways that go beyond the duration and scope of a concert, and it is important that every one of us have access to this heritage.
To carry out its activities, the CMIM needs the financial support of individuals and businesses that are also committed to sharing the experience of music. If you want to invest in musical culture, you can do so by joining the ranks of other CMIM donors. You could also join its Board of Directors. The CMIMF board of directors is made up of active and creative members who develop, in conjunction with the administration, innovative fundraising activities.
Information
514 845-4108, extension 244
fondation@concoursmontreal.ca
---
CMIMF Board of Directors
PRESIDENT
François R. Roy
Corporate Director
VICE-PRESIDENT
Jean-Jacques Laurans
President
Le Groupe Alfid
SECRETARY
Jacques Vincent
Partner
Laframboise Gutkin
TREASURER
Anne-Marie Bélanger, LL.B., CPA, CA, LL.M. (fiscalité), EEE, DIFA
Associate
BDO Canada
ADMINISTRATORS
Pierre Bienvenu
Senior associate
Norton Rose Fulbright
Pascale Bourbeau
Administrator 
Bita Cattelan
Vice-President Philanthropy
Foundation WCPD
Pierre-Michel d'Anglade
Executive Director
ABZAC Canada inc.
Nicole Fontaine
Administrator
Claude Gagliardi
Administrator
Daniel Lalonde, B.COMM., LL.L, MBA, GPC
Portfolio manager – Senior Vice President
National Bank Financial
Christiane LeBlanc
Executive and Artistic Director
CMIM
Nadia Moretto
Administrator
Jacques Robert
President
Jacques Robert Multimédia
Louise Roy
Chancellor emeritus, Université de Montréal
Chairman, Cirano
Monique Roy
Co-founder & Vice-Chairman
Bio-K+

David B. Sela
President
Copap Inc.
J. Daniel Tremblay
President, Groupe Marketex ltée
Miroslav Wicha
President, Chief Executive Officer and Chairman
Haivision Network Video