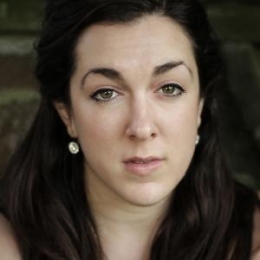 Photo : Claire Unsworth
United Kingdom
1987-05-07
VOICE 2018 Edition – ART SONG DIVISION
Soprano
Biography 2018: Suzanne Fischer completed her Bachelor of Music at the University of Edinburgh and a Masters in Voice at the Hanns Eisler Academy of Music in Berlin studying with Thomas Quasthoff and Wolfram Rieger. She won First prize at the Oxford Lieder Young Artist Platform in 2016; the Förderpreis for most promising young artist at Das Lied: International Song Competition in 2015; and placed 4th at the 2015 International ARD Competition.
Operatic performances include Ginevra/Ariodante for Tristan & Associates and Katja /O.H.I.O for the Deutsche Oper Berlin, Gilda/Rigoletto, Sophie/Der Rosenkavalier and Konstanze/Die Entführung. Suzanne has given song recitals for the Barenboim Excellence Foundation in Berlin, Liedfestspiele Rüedlinger in Switzerland and Bieberstein Castle in Saxony. Oratorio engagements include The Messiah, Orff's Carmina Burana, Poulenc's Gloria, Fauré's Requiem, Brahm's Requiem, Bach's St. John Passion, St. Matthew Passion, Christmas Oratorio and B Minor Mass and Mendelssohn's Elijah. She sings a range of song repertoire including Mozart, Haydn, Schubert, Schumann, Mendelssohn, Liszt, Berlioz, Brahms, Strauss, Debussy, Poulenc, Britten, Oliver Knussen and many more.
Suzanne Fischer is generously sponsored by Rick J. Renaud.
---
ART SONG
FIRST ROUND
Franz Schubert
Gretchen am Spinnrad D. 118
Alfred Bachelet
Chère nuit
Benjamin Britten
O Waly, Waly
SEMIFINAL
Benjamin Britten       
On this Island op. 11
    Let the Florid Music Play
    Seascape
    Nocturne
Franz Schubert          
Die Sternennächte D. 670
Die junge Nonne D. 828
Olivier Messiaen
Action de grâces (Poèmes pour Mi)
FINAL
Franz Schubert
Seligkeit D. 433
Der Jüngling an der Quelle D. 300
Suleika II, Westwind D. 717
Henri Duparc
Au pays où se fait la guerre (Treize mélodies)
George Crumb
Apparition
    When Lilacs Last in the Dooryard Bloom'd
    Come Lovely and Soothing Death
    The Night in Silence Under Many a Star 
Sergueï Rachmaninov
Chest Romansov op. 38         
    Krysolov
    Son
    A-u!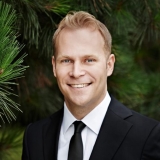 Photo : Kaupo Kikkas
United States
1984-04-30
Jonathan Ware
Born in Texas, Jonathan Ware studied at the Eastman School of Music, the Juilliard School and at the Hochschule für Musik 'Hanns Eisler' Berlin where he now teaches. A Samling artist, he has been a returning member of the accompanying staff of the Steans Institute at Chicago's Ravinia Festival, the Heidelberger Frühling Festival Lied Academy, and the coaching staff of the Internationale Meistersinger Akademie in Neumarkt Germany. He won the Pianist's Prize at Wigmore Hall and Das Lied international song competitions, and First Prize in the International Hugo Wolf Competition Stuttgart with baritone Ludwig Mittelhammer. Ware's performances have been broadcast world-wide on radio, as well in the US public television documentary Speaking with Music.
Jonathan Ware is generously sponsored by Hans J. Kluge.