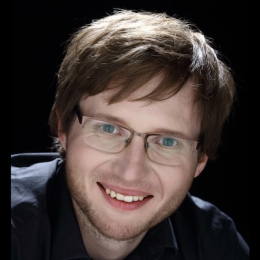 Poland
1992
Piano 2021 EditioN
About
Biography
Krzysztof Książek has performed extensively at such prestigious festival as the International Chopin Festival in Duszniki-Zdroj, Chopin and his Europe Festival in Warsaw, the Paris Festival Chopin, and the New Year's Music Festival in Gstaad. Recently, he appeared as a soloist with Collegium 1704 conducted by Václav Luks during a concert entitled "Chopin's Warsaw Piano", featuring a replica of a Buchholtz piano. He has released four recordings.
Krzysztof Książek brał udział w bardzo wielu słynnych koncertach jak Międzynarodowy Festiwal Chopinowski w Dusznikach-Zdroju, Międzynarodowy Festiwal Muzyczny Chopin i Jego Europa, Festiwal Chopinowski w Paryżu, i Noworoczny Festiwal Muzyczny w Gstaad. Niedawno zagrał jako solista w Collegium 1704 pod dyrekcją Vaclav Luks w koncercie chopinowskim w Warszawie "Chopin's Warsaw Piano" na pianinie Buchholtz. Nagrał cztery utwory.
Training 
2016–: Hochschule für Musik, Theater und Medien Hannover, Solloklasse, Arie Vardi 
2014-2016: Feliks Nowowiejski Music Academy, MMus, Stefan Wojtas 
2011-2014: Krakow Academy of Music, BMus, Stefan Wojtas  
Prizes and Awards 
2018: Concours international Chopin International Competition on Period Instruments– 3rd Prize, Award for the best performance of a mazurka 
2017: International Piano Competition in memory of Halina Czerny-Stefańska– 1st Prize  
2015: Fryderyk Chopin International Piano Competition – semifinalist, special prize recipient
Semi-final
BACH: Prelude and Fugue in B minor, BWV 869
SZYMANOWSKI: Four of the Mazurkas, Op. 50
No. 1 (Sostenuto, molto rubato) • No. 2 (Allegramente, poco vivace) • No. 3 (Moderato) • No. 4 (Allegramente, risoluto)
RACHMANINOFF: Études-Tableaux, Op. 33
No. 1 in F minor • No. 2 in C major • No. 3 in C minor • No. 4 in D minor • No. 5 in E-flat minor • No. 6 in E-flat major • No. 7 in G minor • No. 8 in C-sharp minor
Krysztof Ksiazek is generously sponsored by Mimi Lépine and André Dubois.