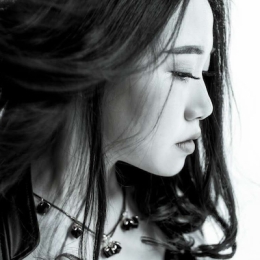 China
1997
Piano 2021 Edition
FINALIST
About
Biography
Ying Li started playing piano at age 5, and has performed with many orchestras in several countries. Recent achievements include two solo recitals in Milan, a New York solo recital debut, and performance at the Philadelphia Orchestra Family Concert Debut. Ying is also an avid chamber musician, and has performed with renowned musicians in many music festivals. 
李颖
李颖自5岁开始学习钢琴演奏以来已经在数个国家与多个知名乐团同台表演。近期李颖完成的演出包括两场米兰的独奏音乐会,纽约独奏音乐会首演以及在费城交响乐团家庭音乐会首演中进行演奏。此外李颖作为一名狂热的室内乐音乐家,曾与世界知名的音乐家在众多音乐节上同台演出。
Training
2019–: The Juilliard School, MMus, Robert McDonald
2012-2019: Curtis Institute of Music, BMus, Seymour Lipkin, Jonathan Biss

Prizes and Awards
2019: Young Concert Artist Auditions – Finaliste
2017: Artist Series of Sarasota Piano Competition – 1er Prix
2015: Minnesota Symphony Orchestra Concerto Competition – 3e Prix
Semi-final
BACH: English Suite No. 3 in G minor, BWV 808
Prélude • Allemande • Courante • Sarabande • Gavottes I & II • Gigue
DEBUSSY: Images, Book 1, L. 105
Reflets dans l'eau • Hommage à Rameau • Mouvement
PROKOFIEV: Sonata No. 7 in B-flat major, Op. 83
Allegro inquieto – Andantino • Andante caloroso • Precipitato
Final
BURGE: Three of the Twenty-Four Preludes
Spring Thaw • Off-beat Waltz • Allegro energico
BRAHMS: Variations and Fugue on a Theme by Handel, Op. 24
Theme • 25 variations • Fugue
MOZART: Sonata No. 13 in B-flat major, K. 333
Allegro • Andante cantabile • Allegretto grazioso
Ying li is generously sponsored by Gemma Ampleman and Gilles Marcotte.