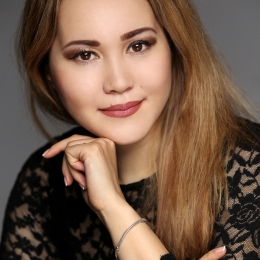 Russia
1989-02-01
VOICE 2018 Edition – ARIA DIVISION
Soprano
Biography 2018: Born in Ufa, Russia, Dilyara Idrisova studied at the Moscow State Conservatory and graduated with distinction in summer 2014. 
Dilyara has been a member of the ensemble of the Bashkir State Opera and Ballet Theatre (Ufa) since 2014. She has performed in Handel's Alessandro as Lisaura, Pergolesi's Adriano in Syria as Sabina at the Royal Opera of Versailles, as Arasse in J.A. Hasse's Siroe, and as soprano soloist in both of J. S. Bach's Passions at the Gasteig Philharmonie.
Last season, she made her debut in Lausanne, Wiesbaden and Vienna performing in Hasse's Siroe, Porpora's Germanico in Germania and Pergolesi's Adriano in Syria. In 2016, she won Second Grand Prix and Audience Prize at the 51st Concours international de chant de Toulouse.
Dilyara Idrisova is generously sponsored by Cascades.
* * *
Voice 2018 – Program
ARIA
FIRST ROUND
George Frideric Handel
Ah, think what ills the jealous prove (Hercules)
Wolfgang Amadeus Mozart
Ruhe sanft, mein holdes Leben (Zaide)
Antonio Vivaldi
Anch'il mar par che sommerga (Bajazet)
* * *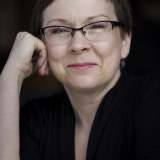 Canada
Esther Gonthier, piano
Esther Gonthier is much in demand in the world of vocal music. She regularly works for the Opéra de Montréal, the Orchestre symphonique de Montréal, the Opéra de Québec and the Opéra-Théâtre de Metz, among others. She has assisted such renowned conductors as Jean-Claude Casadesus, Franz- Paul Decker, Rafaël Frühbeck de Burgos, Eliahu Inbal, Michel Plasson, Charles Dutoit, and Kent Nagano. She has over 80 operas in her repertoire and often works with young singers at the Conservatoire de musique de Montréal, the Schulich School of Music of McGill University, the Université de Montréal, and the Atelier lyrique de l'Opéra de Montréal.