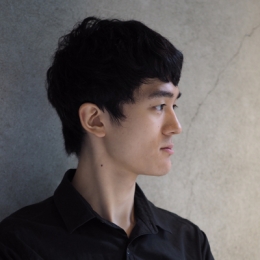 Japan
1997
Piano 2021 Edition
SECOND PRIZE
About
Biography (2021)
Yoichiro Chiba was born in Tokyo, and started playing piano at the age of 7. He spent his formative years studying with Katsumi Ueda. He pursued his love of piano at the Tokyo University of the Arts under Akira Eguchi starting in 2016. That same year, he won the second prize and audience prize at the 85th The Music Competition of Japan. Yoichiro was awarded the highest grade in on-campus exams in both 2017 and 2018; he is the recipient of the Rohm Music Foundation scholarship. 
Training  
2016-2020: Tokyo University of the Arts, Akira Eguchi
2013-2016: Katsumi Ueda
2011-2013: Megumi Otaki 
Prizes and Awards
2014: Hupher Tosu Piano competition – 2nd prize
2016: The music competition of Japan – 2 nd prize and audience prize 
Semi-final
BACH: Partita No. 2 in C minor, BWV 826
Sinfonia • Allemande • Courante • Sarabande • Rondeau • Capriccio
LISZT: Sonata in B minor, S. 178
Lento assai – Allegro energico • Grandioso – Recitativo • Andante sostenuto – Quasi adagio • Allegro energico – Più mosso – Stretta quasi presto – Presto – Prestissimo – Andante sostenuto – Allegro moderato – Lento assai
Final
SCHUMANN: Kreisleriana, Op. 16
Äußerst bewegt • Sehr innig und nicht zu rasch • Sehr aufgeregt • Sehr langsam • Sehr lebhaft • Sehr langsam • Sehr rasch • Schnell und spielend
BURGE: Three of the Twenty-Four Preludes
Allegro energico • Spring Thaw • Off-beat Waltz
SCARLATTI: Sonata in B minor, K. 87
STRAVINSKY: Three movements from Petrushka
Russian Dance • Petrushka's Room • The Shrovetide Fair
Yoichiro Chiba is generously sponsored by Louise Roy.