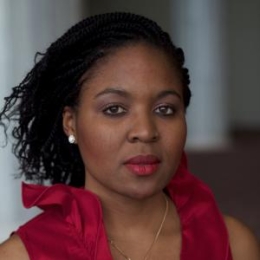 Canada - Cameroon
1984-10-26
VOICE 2018 Edition – ART SONG DIVISION
Soprano
Biography 2018: Originally from Cameroon, soprano Suzanne Taffot was named 2017-2018 Jeune espoir lyrique Québécoise. Suzanne has won the Ricardo Zandonai Prize in Italy, the American International Czech/Slovak Voice Competition and the Alcamo International Singing Contest in Italy.
She recently appeared and sang at the Jeunes Ambassadeurs Lyriques gala with the Orchestre philharmonique des musiciens de Montréal, as Fiodiligi in Così fan Tutte, as Mimi in La Bohème with the company OperAmor and at the "Jeunes Talents" concert with the Chorégies d'Orange in France. In 2018, Suzanne plays several roles with the Limoges and Massy operas in France. 
Suzanne studied with soprano Adrienne Savoie, tenor Richard Margison and vocal coach Louise-Andrée Baril at the Université de Montréal, where she graduated with a unanimous "excellent" grade on her final exam in her Master's degree.
Suzanne Taffot is generously sponsored by Louise Roy.
---
ART SONG
FIRST ROUND
Franz Schubert
Die junge nonne D. 828
Reynaldo Hahn
Fêtes Galantes 
Srul Irving Glick
O, let him kiss me (Seven Tableaux from the Song of Songs)
Alfred Bachelet
Chère nuit
SEMIFINAL
Srul Irving Glick
I am dark but lovely (Seven Tableaux from the Song of Songs)
Claude Debussy
Ariettes oubliées L. 60
    C'est l'extase langoureuse 
    Il pleure dans mon coeur
    L'ombre des arbres 
    Paysage belges : Chevaux de bois
    Aquarelles 1 : Green
    Aquarelles 2 : Spleen
Johannes Brahms
Meine Liebe ist grün op. 63 n° 5
Von ewiger Liebe op. 43 n° 1
FINAL
Antonín Dvořák
Cigánské melodie op. 55
     Má píseň zas mi láskou zní.
     Aj! Kterak trojhranec můj přerozkošně zvoní
     Když mne stará matka zpívat učívala
     Struna naladěna, hochu, toč se v kole
William Walton         
Three Songs
      Daphne
      Through gilded trellises
      Old Sir Faulk
Richard Strauss
Vier Lieder op. 27
      Ruhe, meine Seele
      Cäcilie
      Morgen!
Maurice Ravel
Asie (Shéhérazade)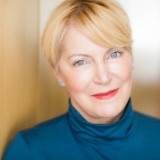 Photo : Brent Calis
Canada
Louise-Andrée Baril
An arranger, soloist, chamber musician, vocal coach, and rehearsal pianist, Louise-Andrée Baril has collaborated with major ensembles and conductors in Canada and abroad, and appears on over forty recordings. Passionate about opera, Louise-Andrée Baril takes a great interest in emerging artists and has established several opera workshops and projects for young artists, such as the Université de Montréal's opera workshop and the Orford Arts Centre opera. A much sought-after teacher, she works with several music institutions and also collaborates with many international summer academies in Quebec, Ontario, France, Belgium, Mexico, and the United States.