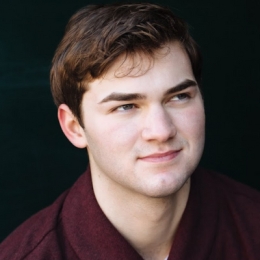 United States
06/05/2000
Participation in CMIM - Violin 2023
VIOLIN 2023 
Finalist
CMIM Grants for Unranked Finalists
Awarded Second Prize at the 2022 Sibelius Competition, recipient of the Salon de Virtuosi Career Grant, and the youngest ever to win the Windsor Festival Competition, violinist Nathan Meltzer is establishing a holistic and multi-faceted career as both a soloist and chamber musician who performs with major orchestras around the world, such as the Orchestre national d'Île-de-France, the Philharmonia Orchestra, the Royal Northern Sinfonia, and the Finnish RSO.
As a chamber musician, Nathan has performed with celebrated musicians as well as at Festivals including ChamberFest Cleveland, Krzyzowa Music, Moritzburg Festival, Ravinia Festival, the Perlman Music Program, and Verbier Festival Academy. He is also the artistic director of Opus Illuminate, a non-profit chamber music organization dedicated to the works of composers from historically underrepresented communities.
A graduate of The Juilliard School and a student of Li Lin and Itzhak Perlman, Nathan is an artist partner at Rare Violins In Consortium.
Principal teachers
Itzhak Perlman, 2013-2022

 

Li Lin, 2013-2022

 
Major Competitions 
International Jean Sibelius Competition, 2022, Second Prize

 

Windsor Festival International String Competition, 2017, First Prize and Audience Choice

 
Programme
FIRST ROUND
JOHANN SEBASTIAN BACH Violin Sonata No. 4 in C minor, BWV 1017
I. Siciliano: Largo 
II. Allegro 
III. Adagio 
IV. Allegro 
EUGÈNE YSAŸE Caprice d'après l'étude en forme de valse de C. Saint-Saëns
FRITZ KREISLER La Gitana
SEMIFINAL
GEORGE ENESCU Impressions d'enfance, Op. 28
I. Minstrel
II. Old beggar
III. Stream at the bottom of the garden
IV. The bird in the cage and the cuckoo on the wall
V. Lullaby
VI. Cricket
VII. Moonlight through the windows
VIII. Wind in the chimney
IX. Storm outside, at night
X. Sunrise
LUNA PEARL WOOLF L'Inconnu.e bouleversant.e
BÉLA BARTÓK Violin Sonata No. 1
I. Allegro appassionato  
II. Adagio 
III. Allegro 
FINAL
ALBAN BERG Violon Concerto
I. Andante – Allegretto  
III. Allegro – Adagio 

Pianist: Umi Garrett
Nathan Meltzer is generously sponsored by François Godbout.