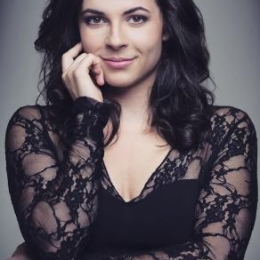 Canada
1991-07-24
VOICE 2018 Edition – ART SONG DIVISION
50e Office franco-québécois pour la jeunesse (OFQJ) Award
Mezzo-soprano
Biography 2018: A grant holder from the Jeunesses Musicales Canada Foundation, the Vancouver Opera Guild and the Jacqueline Desmarais Foundation, Magali SimardGaldès hails from Rimouski, QC. In the fall of 2017, Magali made her U.S. début as Roxane in Cyrano with Opera Carolina after which she was invited to return to perform Gilda ( Rigoletto ) in a co-production with Toledo Opera. Past engagements include Constance in Dialogue des carmélites with Opéra de Montréal, Flowermaiden in Parsifal at the Festival international de Lanaudière, Ève in Paradis Perdu at Atelier lyrique de Tourcoing, and as Nicette in Le pré aux clercs at the Wexford Festival Opera. Prize winner of the 2015 Jeunesses Musicales Canada's Maureen Forrester Award, Magali fulfilled in 20162017 an Eastern Canada tour of 30 recitals. She completed her studies at the Conservatoire de musique de Montréal where she graduated with unanimous distinction. Magali was also a Young Artist with l'Opéra de Montréal's Atelier Lyrique and a Fellow at both the Ravinia Steans Music Institute and Académie du Festival d'Aix-en-Provence.
Magali Simard-Galdès is generously sponsored by Daniel Lalonde. 
* * *
Video
* * *
Voice 2018 Program
ART SONG
FIRST ROUND
Claude Debussy
Nuit d'étoiles
Franz SCHUBERT
Gretchen am Spinnrade
Rebecca Clarke
The Seal Man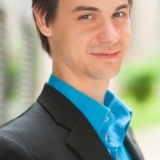 Canada
1985-11-04
Michel-Alexandre Broekaert
Michel-Alexandre Broekaert is a much sought-after collaborative pianist who is well known for his musical sensitivity and versatility. Broekaert has won the Special prize of the Concours International de chant-piano Nadia et Lili Boulanger in 2011, the Second prize of Concours International de Musique de Chambre de Lyon in 2013, and the Pianist Prize at the Mary Trueman Art Song Vocal Competition in 2016. He toured several times with Jeunesses Musicales Canada, in chamber music formations as well as pianist and artistic director. Broekaert earned his Doctorate in Piano Performance at the Université de Montréal. He is currently a collaborative pianist at the Université de Montréal and McGill University.
Michel-Alexandre Broekaert is generously sponsored by Jeanne Wojas & Robert Chevrier.