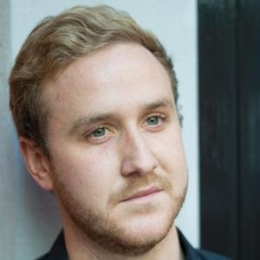 Photo : Diana Roberts
New Zealand/United Kingdom
1988-04-29
Voice 2018 Edition – ART SONG DIVISION
Third Prize laureate and German Lied Award
Baritone
Biography 2018: Baritone Julien Van Mellaerts recently graduated from the Royal College of Music International Opera School, where he was studying with Russell Smythe. Before moving to London, Julien studied music and languages at the University of Otago, NZ.
Julien has won first prize at the 2017 Wigmore Hall/Kohn Foundation International Song Competition, and first prize at the 2017 Kathleen Ferrier Awards. He also won First prize at the 2015 Maureen Lehane Vocal Awards.
Highlights this season include a role as a soloist with the Royal Ballet in their production of Elizabeth, with performances at the Barbican and on tour, recitals and masterclasses at the Heidelberg Frühling Festival, the world premiere of Christmas Carol by Will Todd with Opera Holland Park, as Schaunard in La Bohème with New Zealand Opera, in the title role in Eugene Onegin with the Cambridge Philharmonic, recitals with Julius Drake, Simon Lepper, Gamal Khamis and João Araújo, performances at Wigmore Hall and Cadogan Hall, Fauré's Requiem at the Royal Albert Hall, and recitals at the London Song, Leeds Lieder and Oxford Lieder Festivals.
Julien Van Mellaerts is generously sponsored by Groupe Marketex ltee.
* * *
Vidéo
* * *
Voice 2018 Program
ART SONG
FIRST ROUND
Maurice Ravel
Le Paon (Histoires Naturelles)
Benjamin Britten
A Poison Tree (Songs and Proverbs of William Blake op. 74)
Franz Schubert
Wandrers Nachtlied II D. 768
Hugo Wolf
Abschied (Mörike-Lieder)
SEMIFINAL
Franz Schubert
Der Einsame D. 800
Rastlose Liebe D. 138
Gustav Mahler          
Zu Straßburg auf der Schantz (Des Knaben Wunderhorn)
Ivor Gurney
In Flanders
George Butterworth
Is my team ploughing? (A Shropshire Lad)
Gabriel Fauré
Nell op. 18 n° 1
Henri Duparc
Phydilé
FINAL
Richard Strauss
Traum durch die Dämmerung op. 29 n° 1
Robert Schumann
Liederkreis op. 39
      Mondnacht
      Frühlingsnacht
Hugo Wolf
Ganymed (Goethe-Lieder)
Liebchen, wo bist du? (Reinick-Lieder)
Leslie Adams
For You There is No Song
Robert Owens
Genius Child (Mortal Storm)
Claude Debussy
Trois ballades de François Villon L. 119
Ballade de Villon à s'amye
Ballade que Villon feit à la requeste de sa mère pour prier Nostre-Dame 
Ballade des femmes de Paris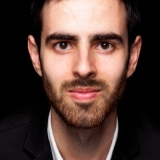 Portugal
1989-11-01
João Araújo
João Araújo graduated from the Royal College of Music in London with distinction where he studied piano accompaniment with Roger Vignoles, Simon Lepper and Nigel Clayton as an RCM Award Holder supported by a Barry Shaw Award. He has been awarded prizes in art song competitions including the accompanist prize at the Maureen Lehane Vocal Awards held at Wigmore Hall in 2017. Recent festivals appearances include song recitals at the Oxford Lieder Festival in the UK and Schubertiade Espace 2 in Switzerland. João is the official accompanist of the vocal and strings departments at Aveiro University in Portugal.
João Araújo is generously sponsored by Fonds de solidarité FTQ.