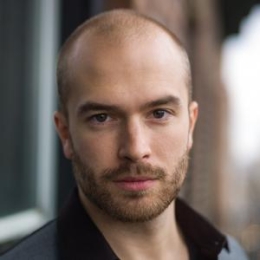 Photo : Gerard Collett
United States
1988-11-14
VOICE 2018 Edition – ART SONG and Aria DIVISIONs 
First Prize, French Mélodie Award and Finalist Aria division
Baritone
Biography 2018: On the opera stage, Brancy has performed extensively in Europe, the USA and Canada, with important debuts and returns in leading roles at Stadttheater Klagenfurt, the Glyndebourne Festival, Opera de Lorraine, Oper Frankfurt, Florida Grand Opera, Pacific Opera Victoria, and Edmonton Opera. Brancy has been showcased in recitals at the Kennedy Center, Alice Tully Hall and Carnegie Hall, and has sung in oratorios for Musica Sacra, the Grant Park Music Festival and the Carmel Bach Festival. On the concert stage, he has performed with the San Francisco and Boston Symphonies.
Brancy was the second place winner of the 2017 Wigmore Hall International Song Competition, the first place winner of the 2015 Jensen Foundation Vocal Competition and the 2013 winner of the Marilyn Horne Song Competition. In 2018, Brancy and collaborator Peter Dugan will make an important solo recital debut at Alice Tully Hall with their new program Armistice: The Journey Home, presented by Juilliard. The duo will continue in commemorating the centennial anniversary of WWI with a world tour of their critically acclaimed program A Silent Night: A WWI Memorial in Song, which had its official album release in May of 2017.
John is also the co-creator of Operation Superpower, a Superhero Opera for children that aims to combat bullying through the courage of knowing and believing in one's own Superpower and voice.
Brancy holds a bachelor's degree and graduate diploma from the Juilliard School in New York City and studied under the tutelage of professor Edith Wiens.
John Brancy is generously sponsored by Elizabeth Wirth.
* * *
Vidéos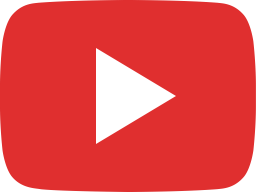 John Brancy | CMIM Voix/Voice 2018 | Finale/Final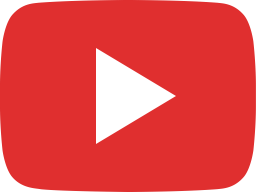 Don Carlo : Per me giunto … O Carlo ascolta (Verdi) | John Brancy | CMIM Voix/Voice 2018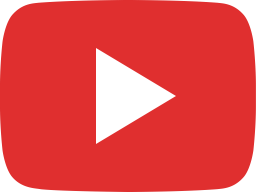 Pikovaya dama : Ya vas lyublyu (Tchaikovsky) | John Brancy | CMIM Voix/Voice 2018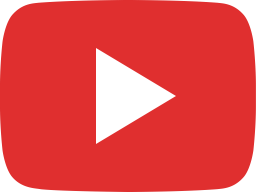 Castor et Pollux : Nature, amour, qui partagez mon cœur(Rameau) | John Brancy | CMIM Voix/Voice 2018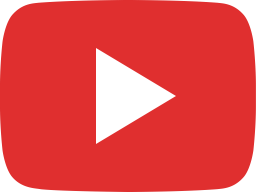 John Brancy | CMIM Voix/Voice 2018 | Première épreuve/First Round

* * *
Voice 2018 program
ART SONG
FIRST ROUND
Gerald Finzi
Channel Firing (Before and after Summer op. 16)
Franz Schubert
Nachtstück D. 672     
Claude Debussy
Noël des enfants qui n'ont plus de maisons L. 139
SEMIFINAL
Franz Schubert
Des Fräuleins Liebeslauschen D. 698           
Erlkönig D. 328          
Robert Schumann
Auf einer Burg op. 39 n° 7
Gabriel Fauré
Dans la nymphée op. 106 n° 5
Jean Sibelius
Under strandens granar op. 13 n° 1
Frank Bridge
Love Went a-Riding H. 114
Wolseley Charles
The Green-Eyed Dragon
FINAL
William Denis Browne
To Gratiana Dancing and Singing
Charles Ives
The Things Our Fathers Loved
In Flanders Fields
Tom Sails Away
Francis Poulenc
Bleuet FP 102
Priez pour paix FP 95
Franz Schubert
Der Schiffer D 536
Der Wanderer D 493
Du bist die Ruh D 776
Sergueï Rachmaninov                        
Zdes khorocho op. 21 n° 7
Vesennié vody op. 14 n° 11
ARIA
FIRST ROUND
Erich Wolfgang Korngold
Mein Sehnen, mein Wähnen (Die tote Stadt)
Vincenzo Bellini
Ah! Per sempre io te perdei (I Puritani)
George Frideric Handel
Sibilar gli angui d'Aletto (Rinaldo)

SEMIFINAL
Felix Mendelssohn
It is enough! O Lord, now take away my life (Elijah)
Piotr Ilitch Tchaïkovski
Uzhel ta samaya Tatyana (Evgeny Onegin)
Benjamin Britten
Look through the port, Billy Budd (Billy Budd)
Ambroise Thomas
Ô vin dissipe la tristesse (Hamlet)
FINAL
Jean-Philippe Rameau
Nature, amour, qui partagez mon cœur (Castor et Pollux)
Piotr Ilitch Tchaïkovski
Ya vas lyublyu (Pikovaya dama)
Giuseppe Verdi
Per me giunto … O Carlo ascolta (Don Carlo)
* * *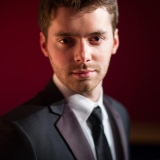 Photo : Gerard Collett
United States
1988-10-15
Peter Dugan, piano
Pianist Peter Dugan was hailed "a formidable soloist" by the Washington Post after his recent Kennedy Center debut with baritone John Brancy. Together, Brancy and Dugan won second prize at the Wigmore Hall 2017 International Song Competition. A sought-after crossover artist, Dugan has performed in duos and trios with artists ranging from Itzhak Perlman and Joshua Bell to Jesse Colin Young and Glenn Close. Dugan holds Bachelor's and Master's degrees from the Juilliard School, where he studied under Matti Raekallio. He resides in New York with his wife, mezzo-soprano Kara Dugan, and serves on the piano faculty at the Juilliard School Evening Division. Mr. Dugan is a Yamaha Artist.
Peter Dugan is generously sponsored by François R. Roy.