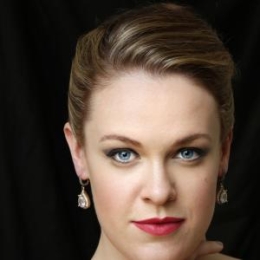 Photo : Arno
United Kingdom
1990-12-20
VOICE 2018 Edition – Art Song Division
Finalist
Soprano
Biography 2018: At the 2015 Kathleen Ferrier Awards, Gemma won both First Prize and the Song Prize with Duo Partner Sebastian Wybrew. The pair were also awarded the Jean Meikle Duo Prize at the 2017 Wigmore Hall International Song Competition. Gemma completed her studies at the Royal College of Music International Opera School and continues to work closely with vocal teacher Rosa Mannion and coach Simon Lepper.
In operatic repertoire, Gemma has played many roles including Fiordiligi (Così fan tutte), Donna Elvira (Don Giovanni); Gretel (Hänsel and Gretel); Rosalinde (Die Fledermaus); First Lady (The Magic Flute); and Annina (La Traviata). An active recitalist, she has appeared in prestigious venues such as Wigmore Hall, Cadogan Hall and St John's Smith Square. Also a graduate of the Solti Accademia and Oxenfoord International Summer School, Gemma has taken part in masterclasses with Leo Nucci, Barbara Frittoli, Richard Bonynge, Sarah Connolly, Claudio Desderi, Dan Ettinger, Elena Pankratova, Bryn Terfel, Felicity Palmer, Edith Wiens, Susan Bullock, Patricia MacMahon and Joan Rodgers, and renowned accompanists Roger Vignoles, Robin Bowman and Malcolm Martineau.
Gemma Summerfield is generously sponsored by François Godbout.
---
ART SONG
FIRST ROUND
Franz Schubert
Ganymed D. 544
Benjamin Britten
Fish in the Unruffled Lakes
Gabriel Fauré
Poème d'un jour op. 21
    Rencontre
    Toujours
    Adieu
SEMIFINAL
Felix Mendelssohn
Die Liebende schreibt op. 86 n° 3
Hexenlied op. 8 n° 8
Maurice Ravel
Cinq Mélodies populaires grecques
    Chanson de la mariée 
    Là-bas, vers l'église 
    Quel galant m'est comparable 
    Chanson des cueilleuses de lentisques 
    Tout gai
Erich Wolfgang Korngold
Drei Lieder op. 22
    Was Du mir bist
    Mit Dir zu schweigen
    Welt ist stille eingeschlafen
Frank Bridge
Go Not Happy Day H. 34       
Love Went a-Riding H. 114   
FINAL
Jean Sibelius
Vilse op. 17 n° 4
Flickan kom ifrån sin älsklings mote op. 37 n° 5
Se'n har jag ej frågat mera op. 17 n° 1
Roger Quilter
Seven Elizabethan Lyrics op. 12
    Weep You No More
    My Life's Delight
    Damask Roses
    The Faithless Sherpherdess
    Brown is My Love
    By a Fountainside
Elizabeth Maconchy
Sun, Moon and Stars (Sun, Moon and Stars)
Claude Debussy
Ariettes oubliées L. 60          
    Aquarelles 1 : Green
    Aquarelles 2 : Spleen
Richard Strauss
Vier Lieder op. 27
Ruhe, meine Seele 
Cäcilie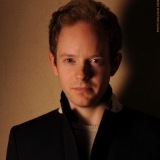 Photo : Malcolm Crowthers
United Kingdom
1983-09-28
Sebastian Wybrew
A graduate of the Royal College of Music in London, pianist Sebastian Wybrew made his critically-acclaimed Wigmore Hall debut in 2011 with long-standing duo partner Sophie Bevan, and his debut at Het Concertgebouw Amsterdam with tenor Ian Bostridge. Winner of the Accompanist Prize at the John Kerr English Song Competition, he has given recitals with many of the UK's most eminent singers including Christopher Maltman, Iestyn Davies, and Ben Johnson. Wybrew has been broadcast live on BBC television and radio, and he performs regularly at festivals throughout Europe including those of Aix-en-Provence, Edinburgh, Zaragoza, Schleswig-Holstein and Mecklenburg-Vorprommen. He is a beneficiary of the Geoffrey Parsons Memorial Trust.
Sebastian Wybrew is generously sponsored by Riki Turofsky.