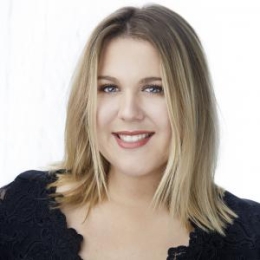 Photo : Peter Knutson
Sweden
1990-06-06
VOICE 2018 Edition – ARIA DIVISION
Soprano
Biography 2018: Christina Nilsson was born in Ystad in Southern Sweden and moved to Stockholm, where she began her studies at the Lilla Akademien Musikgymnasium. She then entered the University College of Opera in Stockholm, where she completed her Masters in 2017.
Christina Nilsson made her role debut as Aida at the Royal Swedish Opera in Stockholm this past winter and has been a guest at the Opéra de Lyon, where she appeared as Die Aufseherin in Elektra. She has recently performed in concerts with the Royal Stockholm Philharmonic Orchestra at the Stockholm Concert Hall. She has also been a guest of Opéra national de Lorraine in Nancy, where she performed Strauss's Four Last Songs. Christina Nilsson has participated as a soloist in a number of concerts in Sweden and abroad.
Christina was awarded the First Prize at the Renata Tebaldi International Voice Competition in 2017 and the First Prize and Audience Prize at the Wilhelm Stenhammar International Competition in 2016. 
Christina Nilsson is generously sponsored by Lise & John Leboutillier.
* * *
Voice 2018 – Program
ARIA
FIRST ROUND
Giuseppe Verdi
Qui Radames verrà! … O Patria mia (Aida)
Richard Strauss
Frühling (Vier letzte Lieder)
Richard Wagner
Dich, teure Halle (Tannhäuser)
* * *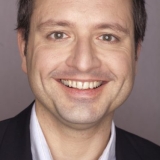 Canada
Martin Dubé, piano
Biography 2018: Since September 2000, Martin Dubé has been a vocal coach for the Atelier lyrique de l'Opéra de Montréal and artistic co-director of the Quebec Chamber Music Society. He was on the faculty at the renowned Curtis Institute of Music and the Juilliard School of Music, and he has worked for the Opera Company of Philadelphia and San Diego Opera. Since 1995, he has been coach-in-residence at the Chautauqua Institution in New York. He has served as accompanist for master classes given by such renowned singers as Marilyn Horne, Elly Ameling, Sherrill Milnes, Marlena Malas, Licia Albanese and Renata Scotto.