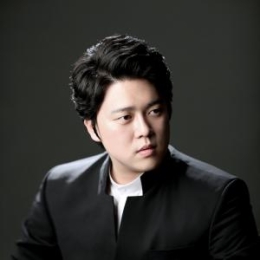 South Korea
1992-12-07
VOICE 2018 Edition – AriA DIVISION
Bass
Biography 2018: Young South Korean bass ChanHee Cho won First Prize at the 2017 Neue Stimmen International Singing Competition in Germany and Joseph Robbone First Prize at the 67th Gian Battista Viotti International Music Competition in Italy in 2016.
After graduating from Goyang High School of Arts in 2011, ChanHee was admitted to the College of Music of Hanyang University in Seoul in March 2012, earning his Bachelor's degree from the college in 2016.
For his debut, Chanhee sung the title role in Mozart's The Marriage of Figaro at the Opera House of the Seongnam Arts Center in Seoul in 2014. In May 2017, he performed in the Music Olympus festival in St. Petersburg, Russia.
ChanHee Cho is generously sponsored by Janine Bombardier & Sadok Besrour.
* * *
Voice 2018 Program
ARIA
FIRST ROUND
Gioachino Rossini
La calunnia è un venticello (Il barbiere di Siviglia)
Amilcare Ponchielli
Ombre di mia prosapia (La Gioconda)
Georges Bizet
Quand la flamme de l'amour (La jolie fille de Perth)
* * *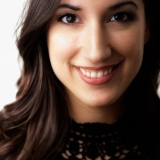 Canada
Marie-Ève Scarfone , piano
Biography 2018: Marie-Ève Scarfone is a rehearsal pianist at the Opéra de Montréal and the Orchestre symphonique de Montréal, as well as a vocal coach at the Schulich School of Music at McGill University and the Atelier lyrique de l'Opéra de Montréal. For several years, she has worked with the International Music Acawdemy at Domaine Forget and the International Vocal Arts Institute. She is a graduate of the Manhattan School of Music and the Université de Montréal's Faculty of Music, and a winner of the piano prize at the Marilyn Horne Foundation Song Competition. She has performed in Canada, the United States, Europe, Asia, and the Middle East.