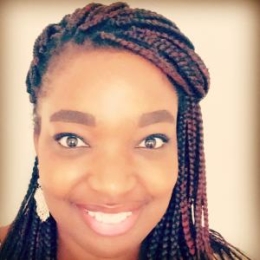 Photo : Etienne Jacquet
France
1989-04-02
VOICE 2018 Edition – ART SONG DIVISION
Soprano
Biography 2018: Following a degree in musicology at the Sorbonne and a violin prize at CRR d'Aubervilliers – La Courneuve, Axelle Fanyo decided to concentrate on singing. She entered Glenn Chambers' class at the Conservatoire national supérieur de musique et de danse de Paris in 2012. In June 2016 she obtained her Master's degree, graduating with a unanimous distinction.
She has performed in recitals at many festivals, including Jeune Talent at the Petit Palais in Paris, Le printemps des Alizés at Essaouira in Morocco, Gratchenfestival in Amsterdam, Peter de Grot in Groningen and the Chopin Festival in Nohant. On stage, she has sung Elizabeth in Wagner's Tannhaüser, Madame Cortese in Rossini's Il viaggio a Reims and recently Vitellia in Mozart's La clemenza di Tito at the Dijon Opera.
In piano-voice duet, she won First Prize at the International Student LiedDuo Competition in the Netherlands and the Young Talent Prize at the Concours international d'interprétation de la Mélodie française in Toulouse.
Axelle Fanyo is generously sponsored by Denise & Jean Gagnon.
---
ART SONG
FIRST ROUND
Maurice Ravel
Le Paon (Histoires Naturelles)
Franz Schubert          
Gretchen am Spinrade D. 118
Henri Duparc 
Lamento (Treize mélodies)
Aaron Copland
Going to Heaven! (Twelve Poems of Emily Dickinson)
SEMIFINAL
Aaron Copland
Heart, we will forget him (Twelve Poems of Emily Dickinson)
Johannes Brahms
Unbewegte laue Luft op. 57 n° 8
Claude Debussy
La chevelure (Trois chansons de Bilitis)
Robert Schumann
Muttertraum op. 40 n° 2
Gabriel Fauré
Automne op. 18 n° 3
Alexander Zemlinsky
Geflüster der Nacht op. 2 n° 3
André Caplet
Le corbeau et le renard (Trois Fables)
William Bolcom        
Amor (Cabaret Songs) 
FINAL
Gabriel Fauré
Tristesse op. 6 n° 2
Alexander Zemlinsky
Um Mitternacht op. 2 n° 6
Samuel Barber          
The Monk and His Cat (Hermit Songs op. 29)
Arnold Schönberg
Verlassen op. 6 n° 6
Johannes Brahms      
Verzagen op. 72 n° 4
André Caplet
La cigale et la fourmi (Trois Fables)
Robert Schumann
Aus den hebräischen Gesängen (Myrthen op. 25)
Francis Poulenc
La dame de Monte-Carlo FP 180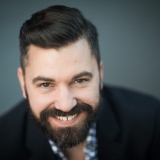 Canada
Julien LeBlanc
A virtuoso whose enthusiasm is genuinely contagious, Canadian pianist Julien LeBlanc is renowned for his great musical sensibility and his talent as a communicator. Based in Montreal, Julien is a well sought-after soloist, chamber player and accompanist. Since 2012, Julien has been acting as co-artistic director of the summer concert series Barachois Summer Music in New-Brunswick. He has taken part in many concert tours across Canada with violinist Marc Djokic as well as soprano Miriam Khalil and Mezzo Lauren Segal for Jeunesses Musicales du Canada as well as Debut Atlantic. He is a part-time teacher at the University of Ottawa and works as a vocal coach and accompanist both at McGill University and Université de Montréal.