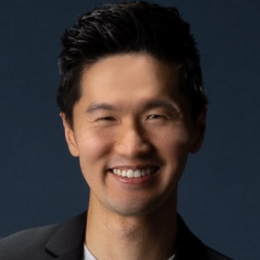 Canada | Hong Kong
01/14/1997
Participation in CMIM - Violin 2023
VIOLIN 2023
Bita Cattelan Philanthropic Engagement Award
Born in Canada, Aaron was raised in Hong Kong where he was granted a full scholarship at the Hong Kong Academy for Performing Arts' Junior Program, where he also studied viola as a double major.
Aaron received a Bachelor of Music at the Cleveland Institute of Music and McGill University's Schulich School of Music, where he studied with Jinjoo Cho, and also minored in Music History. He then continued on to his Masters's degree at Rice University's Shepherd School of Music.
In 2018, Aaron won the classical concerto competition and chamber competition with his quartet (Quatuor Lafontaine) at McGill, granting him performances at the Pollack Hall and the Chapelle historique du Bon-Pasteur. He has spent summers at the McGill International String Quartet Academy, the ENCORE Chamber Music festival in Cleveland and at the Verbier Festival's Soloist and Chamber Music Academy in Switzerland.
Currently, Aaron is a resident of the Rebanks Family Fellowship and International Performance Residency Program at the Royal Conservatory of Music in Toronto.
Principal teachers
Paul Kantor, 2020-2022

 

Jinjoo Cho, 2016-2020

 

Stephen Rose, 2015-2018
Major Competitions
Winner, The Golden Violin Award, McGill, 2019

 
ProgramME
FIRST ROUND
JOHANN SEBASTIAN BACH Violin Sonata No.1 in G minor, BWV 1001 
I. Adagio 
WOLFGANG AMADEUS MOZART Violin Sonata K.301 in G Major 
I. Allegro con spirito 
II. Allegro 
HENRYK WIENIAWSKI Variations on an Original Theme, Op. 15 

Pianist: Philip Chiu 
Aaron Chan is generously sponsored by Nathalie Pratte.