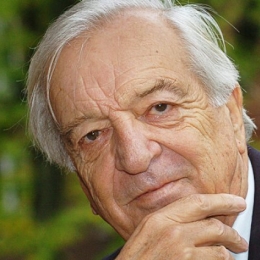 Canada
Internationally renowned bass Joseph Rouleau has performed in major opera houses with partners including such distinguished performers as Victoria de Los Angeles, Luciano Pavarotti, Joan Sutherland, Cesare Siepi, Placido Domingo, Kiri Te Kanawa, and Maria Callas. A recipient of the Silver Medal for his 30 years of service to the Royal Opera House Covent Garden, he is the only Canadian performer to have toured the former Soviet Union three times.
Among his many recordings are Semiramide by Rossini, Boris Godunov by Mussorgsky, Romeo and Juliet by Gounod, L'Enfance du Christ by Berlioz, Great French Opera Arias, and a three-CD retrospective box set entitled Hommage, released by Analekta. Inducted into The Canadian Opera Hall of Fame in 1992, he was promoted in 2004 to the rank of Grand Officier de l'Ordre national du Québec, and received the Governor General's Performing Arts Award. In November 2010, he was promoted to Companion of the Order of Canada, the highest honour in Canada. And most recently in 2017, he was awarded the title Officier de l'Ordre des Arts et des Lettres from the French government. He is the founder of the Mouvement pour l'art lyrique du Québec, which gave rise to the Opéra de Montréal.
Joseph Rouleau taught at the Université du Québec in Montreal between 1980 and 1998, and was named Professor Emeritus of the university in 2007. He was President of Jeunesses Musicales of Canada from 1989-2014 – the organism's chamber music hall today bears his name –, and in 2002, co-founded with André Bourbeau the Concours musical international de Montréal.