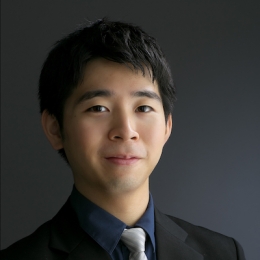 Japan
1993
Piano 2021 Edition
About
Biography
Ken Nakasako was born in Kobe, Japan. After graduating top of his class from the Toho Gakuen College, he moved to Germany to enroll at the Universität der Künste Berlin. Performing regularly as a soloist, Ken has also dedicates himself to chamber music, and works as a collaborative pianist at the Hochschule für Musik Hanns-Eisler and the Universität der Künste Berlin.
Training 
2016–: Universität der Künste Berlin, MMus, Lucas Blondeel, Pascal Devoyon, Rikako Murata 
2012-2016: Toho-Gakuen School of Music, BMus, Fujiko Yamada, Shigeo Neriki 
Prizes and Awards 
2017: Artur Schnabel Piano Competition – 2nd Prix 
2017: Sweden International Duet Competition– 1st Prize 
2014 : Sengawa Piano Audition – 1st Prize 
Semi-final
BEETHOVEN: Sonata No. 6 in F major, Op. 10, No. 2
Allegro • Allegretto • Presto
SCHUBERT: Sonata No. 18 in G major, D. 894
Molto moderato e cantabile • Andante • Menuetto (Allegro moderato) & Trio (Molto ligato) • Allegretto
Ken Nakasako is generously sponsored by Monique Roy.