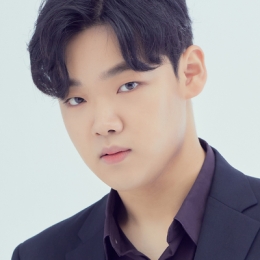 South Korea
07/06/2001
Participation in CMIM - Violin 2023
VIOLIN 2023 
Dongyoung Jake Shim recently gained international recognition after winning a major prize at the 2022 Zhuhai International Mozart Competition in China. Previously, he won both 1st Prize and the Bach Prize at the 2020 Stulberg International String Competition in Michigan.
Dongyoung has appeared at various chamber music festivals including the Perlman Music Program, Heifetz International Music Institute, Kneisel Hall, and Spring Festival with Chamber Music Society of Lincoln Center.
He recently appeared as a soloist with numerous orchestras including the Kalamazoo Symphony Orchestra, Korea Chamber Orchestra, Seoul Virtuosi Chamber Orchestra, and Suwon Philharmonic Orchestra. 
He is currently an Artist Diploma candidate at the Curtis Institute of Music with a full scholarship and Tobe Amsterdam Fellowship studying with Ida Kavafian and Shmuel Ashkenasi.
He plays the 1705 G. B. Rogeri, on generous loan from the Sooyoung Art Trade in Korea.
Principal teachers
Ida Kavafian 2022-present, Curtis
Shmuel Ashkanesi 2022-present, Curtis
Donald Weilerstein 2018-22, New England Conservatory
Major Competitions
3rd prize, Zhuhai International Mozart Competition, 2022 
4th Prize, Irving M. Klein International String Competition, California, 2020 
1st Prize & Bach Prize, Stulberg International String Competition, Michigan, 2020
Programme
FIRST ROUND
JOHANN SEBASTIAN BACH Violin Sonata No. 3 in C major, BWV 1005
III. Largo 
IV. Allegro assai 
PYOTR ILYICH TCHAIKOVSKY Waltz-Scherzo, Op. 34 
BÉLA BARTÓK Rhapsody No. 1 for Violin and Piano, Sz. 86
I. Lassú: Moderato 
II. Friss: Allegretto moderato 

Pianist: Francis Perron
Buy your tickets