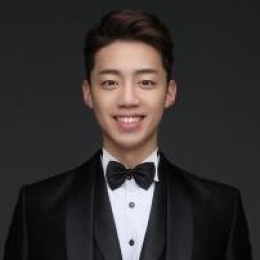 South Korea
1994-02-17
VOICE 2018 Edition – ARIA DIVISION
Bass
Biography 2018: Born in Seoul, bass ByeongMin Gil graduated from SunHwa Arts School and Sunhwa Arts High School. In 2017, he graduated from Seoul National University College of Music. He studied with Shane Shin-Uk Kim, Attila Jun, and Dae-bum Lee.
He won the 2017 Monte-Carlo Voice Masters, took First Prize at the 2017 Otto Edelmann International Competition and the Grand Prix at the 51st Concours international de chant de Toulouse in 2016. He also took the top honors at the 2017 Dong-A Music Competition, 2016 Korea National Opera Competition, 2015 Gwang-ju Voice Competition, 2015 Dae-gu Voice Competition, 2014 Busan Ilbo Voice Competition, and 2014 Korea Institute for German Lied Competition.
ByeongMin Gil is generously sponsored by Charles S.N. Parent.
* * *
Voice 2018 – Program
ARIA
FIRST ROUND
George Frideric Handel
Tu sei il cor di questo core (Giulio Cesare)
Georges Bizet
Quand la flamme de l'amour (La jolie fille de Perth)
Vincenzo Bellini
Vi ravviso, o luoghi ameni (La Sonnambula)
* * *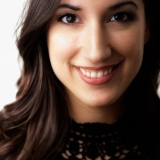 Canada
Marie-Ève Scarfone, piano
Marie-Ève Scarfone is a rehearsal pianist at the Opéra de Montréal and the Orchestre symphonique de Montréal, as well as a vocal coach at the Schulich School of Music at McGill University and the Atelier lyrique de l'Opéra de Montréal. For several years, she has worked with the International Music Acawdemy at Domaine Forget and the International Vocal Arts Institute. She is a graduate of the Manhattan School of Music and the Université de Montréal's Faculty of Music, and a winner of the piano prize at the Marilyn Horne Foundation Song Competition. She has performed in Canada, the United States, Europe, Asia, and the Middle East.