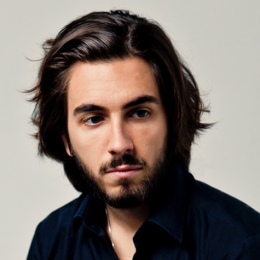 Photo : Roshan Adhihetty
Canada
1992-08-12
Piano 2017 Edition
* * *
Biography 2017: Since making his concert debut in the Tonhalle Zurich in 2004, Teo Gheorghiu has performed concerts throughout the world including in London (Queen Elisabeth Hall, Royal Festival Hall, Barbican Centre, Royal Albert Hall), New York, Paris, Tokyo, Zurich, St Petersburg, Madrid and Prague. He has performed with orchestras including Danish National Symphony Orchestra, Royal Philharmonic Orchestra,Tokyo Symphony Orchestra, Tchaikovsky Symphony Orchestra, Zurich Chamber Orchestra, Bern Symphonie Orchester, Sinfonica de Bilbao, Orquestra Filamonica de Minas Gerais, Pittsburgh Symphony Orchestra and the Müncher Symphoniker.  During his career thus far he has enjoyed collaborations with such esteemed conductors as Sir Neville Marriner, Vladimir Fedoseyev, Andrey Borenko, Mario Venzago, Douglas Boyd, Vladimir Ashkenazy, Muhai Tang, James Gaffigan and Lan Shui.
Teo's future performing highlights for this season and beyond include Beethoven's Piano Concerto No.5 with the Philharmonia Orchestra at London's Royal Festival Hall, a return to Zurich's Tonhalle with the Zurich Chamber Orchestra, plus further concerts with the Royal Philharmonic Orchestra alongside his debut performance with the Utah Symphony Orchestra. Recent and future recital highlights include a return to the Far East for concerts in Taipei and Seoul, Tonhalle Zurich, Piano aux Jacobins Toulouse, Louvre Paris, Teatro Municipal Santiago, and at the Lucerne Festival, Mecklenburg Vorpmmern, International Beethovenfest Bonn, Rostock, Enescu and Dvorak Prague Festivals.
Teo Gheorghiu's first CD release in April 2009 was a recording for Deutsche Grammophon (Schumann Piano Concerto and Beethoven Piano Concerto No.3) with Musikkollegium Winterthur and Douglas Boyd. Since then he has recorded twice for Sony: First with the Carmina Quartet (Dvorak's Piano Quintet) and a second CD Excursions (released in 2015) joining forces once again with the Musikkollegium Winterthur and Douglas Boyd and including a selection of Schubert Impromptus and the Liszt/Schubert Wanderfantasie.
Born in Zurich in 1992, Teo Gheorghiu was a pupil at the Purcell School, London, from 2001, where he was taught by William Fong. He went on to study at the Curtis Institute in Philadelphia with Gary Graffman and currently studies at the Royal Academy of Music, London. In 2004 he won first prize in the San Marino International Piano Competition and the following year he was awarded first prize in the Franz Liszt International Piano Competition in Weimar, Germany and was awarded the Beethovenring at the Beethovenfest Bonn in 2010.
In addition to his skills as a pianist, Teo is also a talented actor. In 2006, he starred in the title role of Fredi Murer's Vitus opposite Bruno Ganz. Telling the story of a young piano prodigy, the film has received numerous awards and as a result Teo has performed at the Istanbul, Tribeca (New York) and Locarno Film Festivals.
fb: @teogheorghiuofficial
i: @teogheorghiu
w: teogheorghiu.com