En route to the 2016 violin edition
 
| REPERTOIRE AND APPLICATION RULES

The MIMC_Violin 2016_Repertoire and application rules for the 15th edition of the Montreal International Musical Competition (MIMC)—the fifth dedicated to violin—are now available online. The MIMC 2016 edition is open to violinists aged no more than 29 years old on January 1, 2016 and will take place from May 22 to June 2. The online application form will be available from September 15, 2015 through January 15, 2016. Any questions? Don't hesitate to write to us at info@concoursmontreal.ca. The Competition team will be pleased to support and guide you through the process.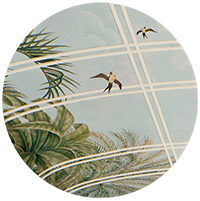 | BENEFIT EVENT BENEATH THE PALMS
On October 29, attend the Montreal International Musical Competition Foundation's benefit event, and extend your summer—champagne glass in hand—beneath the enchanting vaulted ceiling of the Ritz-Carlton Montreal's Palm Court. Never-before-seen works of art, picturesque trips and premier packages, rare wines in exceptional sizes, and many other treasures will be offered in the silent or live auction, in a festive atmosphere spiced up with a few surprises. A taste of the lots on offer: a stay at the Fogo Island Inn, gourmet dinner at Daniel in New York, condo in Whistler… All profits raised will go to the MIMC Foundation. Places are selling out fast, reserve now!
| IN THE SPOTLIGHT: THREE MIMC 2013 RISING STARS
They were 24, 18 men and 6 women from 14 countries with an average age of 21, selected to participate in the last violin edition of the MIMC, in 2013. They came from all four corners of the world and represented some of the most promising young musicians of their generation. A little more than two years after winning their prizes in Montreal, the top three laureates are already engaged in flourishing careers. Here's a brief summary:
MARC BOUCHKOV, 1st PRIZE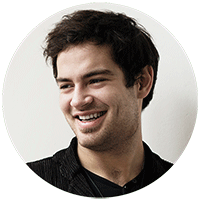 "Marc Bouchkov elicits an unbelievable sweetness and tenderness from the intensity of his instrument." — Deutschlandfunk
At 24, Marc Bouchkov is definitely a rising star. In 2013, after his MIMC success, he was also named laureate of the Juventus Festival and has enjoyed a rapidly growing career as a concert artist. He has given numerous recitals in Hamburg, at the Festival de Montpellier, Théâtre de la Ville de Paris and Musical Olympus International Festival of St. Petersburg. He also performed in Canada with the Regina, Edmonton and Saskatoon symphonies, McGill Chamber Orchestra, the Domaine Forget International Festival and the Orchestre symphonique de Montréal's Virée classique. He had multiple collaborations with orchestras such as the National Orchestra of Belgium, the Orchestre Philharmonique Royal de Liège, the Filharmonia Lodz, in Poland, the Moscow Philharmonic Orchestra and the Staatsorchester Rheinische Philharmonie in Germany. This past season included his debut with the NDR-Sinfonieorchester in Hamburg and a performance of Brahms' Violin Concerto with the Düsseldorfer Symphoniker. Find out more: http://www.bouchkov.com/
STEPHEN WAARTS, 2nd PRIZE
"From the first note … I was hooked, and within a few bars, I was moved to tears." — The Strad
American violinist Stephen Waarts has already garnered worldwide recognition: he won First Prize and six additional awards in the 2013 New York Young Concert Artists Auditions, First Prize, the Bach Prize and the Composer's Prize at the 2014 Menuhin Competition, as well as both audience prizes and Fifth Place in the 2015 Queen Elisabeth Competition. His 2014-2015 season began with a performance at the French Classical Music Festival in Silicon Valley, and performances at the Orford (Quebec) and Lake George (New York) music festivals. As Winner of the 2013 Young Concert Artists International Auditions, he gave recital debuts last December at the Kennedy Center in Washington and Merkin Concert Hall in New York, and a recital at the Louvre-Paris which was filmed to be broadcasted on TV. Now 19 years old, Stephen Waarts studies with Aaron Rosand at the Curtis Institute of Music in Philadelphia. In addition to his music studies, he is also an accomplished mathematician and has won several national math awards. Find out more:  http://www.stephenwaarts.com/
ZEYU VICTOR LI, 3rd PRIZE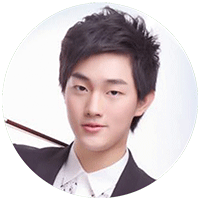 "You're a genius, your future is a bright future …"  —  Pinchas Zukerman
Chinese violinist Zeyu Victor Li has been quickly building an international reputation as one of the most gifted young concert soloists of his generation. After winning Third Prize at the MIMC in 2013, he won the First Prize (Junior Division) at the Philadelphia Orchestra's Greenfield Competition—giving him the opportunity to perform his debut concert with the orchestra—and the Jury Special Prize at the Sendai International Violin Competition in Japan. In 2014, he performed two concerts with the Sendai Philharmonic Orchestra and won the New York Young Concert Artist Auditions Second Prize. In 2015, he took first place at the 19th Schadt String Competition in Pennsylvania, as well as the Contemporary Piece Prize and Audience Prize. Now 19 years old, Zeyu Victor Li studies at The Curtis Institute of Music in Philadelphia, with Aaron Rosand. Find out more: https://www.facebook.com/pages/Zeyu-Victor-Li/116500788534208