Mini Violini
Their energy, their virtuosity:  simply stunning! 

Alain Lefèvre, pianist, composer, Honorary CMIM Patron
As a showcase for 5 Winners of international junior competitions, ages 10 to 14, Mini Violini will take place on May 27 and 28 and hosted by Mario Paquet. The 10 CMIM jury members will give comments and feedback to the violinists. Only one prize will be awarded: the Audience Award of $10,000, courtesy of the Wicha Music Foundation!
The Minis will be accompanied by Suzanne Blondin and Claire Ouellet during their recitals on May 27.
On the second night, they will share the stage with Chamber Orchestra I Musici de Montréal, directed by Cho-Liang Lin (CMIM jury member). 
Tickets starting at $15*
Mini Passportini: $30*
____
The Minis
 
 
Emrik Revermann, Canada
(10 ans)
Natsuho Murata, Japan
(11 years old)
 
Hannah Tam, Hong Kong
(13 years old)
Shihan Wang,
China
(14 years old)
Samuel Tan, Singapour

(14 years old)
____
The Programme
Click here to download the program
Concerts will be webcast on concoursmontreal.ca.

Mini Violini's webcast is possible thanks to the generous support of Nadia Moretto and David Sela
The Minis are generously sponsored by Sarah Beauchamp, Janine Bombardier and Sadok Besrour, François Godbout, Gemma Ampleman and Gilles Marcotte.
Thank you to our generous Mini Violini Sponsors: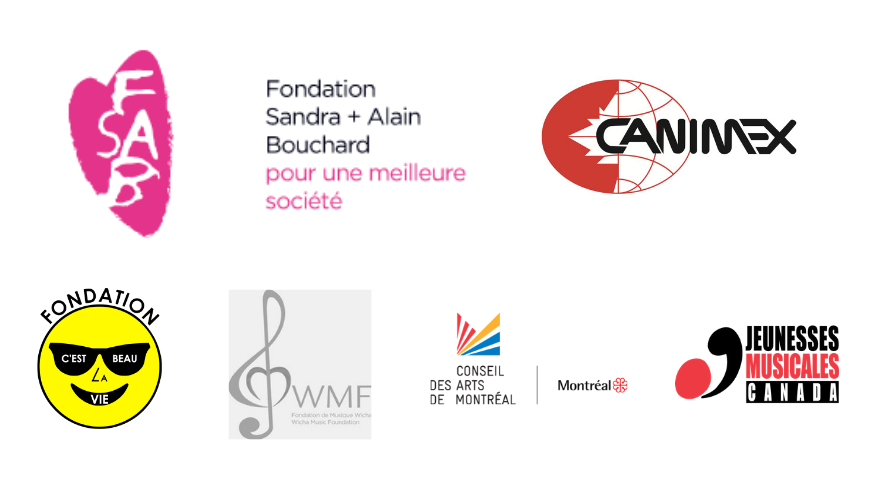 * Plus taxes and administrative fees