Voice 2022 : Masterclasses
MASTERCLASSES & SPECIAL EVENTS

Join the CMIM and major educational institutions in Montreal for singing lessons presented by members of the prestigious jury of the 2022 Voice edition.
• JUNE 2, 2 P.M.
With Christine Schäfer
Conservatoire de musique de Montréal, Concert Hall
4750 Henri-Julien avenue
• JUNE 2, 5 P.M.
With Robert Holl
Université de Montréal, Serge-Garant Hall
200 Vincent-d'Indy avenue
• JUNE 3, 2 P.M.
With Adrianne Pieczonka
McGill University, Tanna Schulich Hall
527 Sherbrooke Street West
• JUNE 4, 2 P.M.
Special event – Round table open to all
The pianist, an essential partner
Pianists specializing in piano accompaniment or as collaborative pianists are in great demand by singers. Learn more about this musical specialty by attending, free of charge, a round table discussion on the subject given on Saturday, June 4 at 2 p.m. at Bourgie Hall. This event, moderated by Kelly Rice, is in partnership with the Université de Montréal and McGill University in association with the new McGill-UdeM Piano Vocal Residency.
Bourgie Hall
• JUNE 4, 3 P.M.
With Sir Thomas Allen
Bourgie Hall
1339 Sherbrooke Street West
Matthew Li, bass
Carl Leowe: Odin's Meeresritt
John Ireland: Sea Fever
Bruno Roy, baritone
Franz Schubert: Der Atlas
Ralph Vaughan Williams: Silent Noon
Florence Bourget, mezzo-soprano
Johannes Brahms: Unbewegte Lauerluft
Gustav Mahler: Ich bin der Welt abhander gekomme
Olivier Bergeron, baritone
Gerald Finzi: It was a Lover and his Lass
Franz Schubert: Nacht und Traüme
The CMIM thanks it masterclass partner
La Fondation JM Canada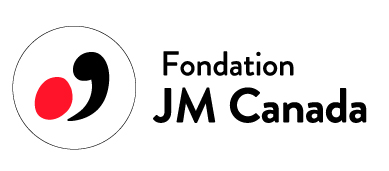 Thank you to our contributors : Atelier lyrique de l'Opéra de Montréal I Conservatoire de musique de Montréal I École de musique Schulich de l'Université McGill I Université de Montréal.
Donate to the CMIM
More news