Presided over by André Bourbeau, CMIM co-founder and president, the 2017 international jury is comprised of:
    GUEST CONDUCTOR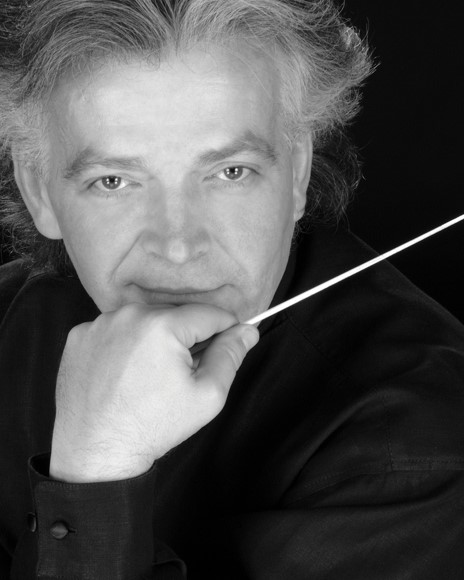 CLAUS PETER FLOR
Respected worldwide as a conductor with instinctive and incisive musicianship, Claus Peter Flor maintains a prestigious international career. He is renowned for his command and interpretation of Austro-Germanic repertoire, such as Bruckner; Mahler; Strauss; Brahms; Schumann and Mendelssohn, the works of Shostakovich, and has a great affinity with the Czech repertoire of Dvorak and Suk having recorded many of their works during his tenure as Chief Conductor of the Malaysian Philharmonic.
Born in Leipzig in 1953, Mr. Flor began his musical career with violin tuition in Weimar and Leipzig, before focusing on conducting with Rolf Reuter and later on with both Rafael Kubelik and Kurt Sanderling. In 1984, he became General Music Director of the Konzerthausorchester Berlin and also began regular associations at this time with the other major German orchestras: the Leipzig Gewandhaus and Dresden Staatskapelle. In 1988 he made his debut with the Berlin Philharmonic, where he has since returned twice.
Throughout his career to date, he has held positions with a great number of distinguished orchestras, namely the Philharmonia Orchestra; Dallas Symphony Orchestra; Zürich Tonhalle Orchestra and the Malaysian Philharmonic. Prior to his position as Music Director of the Malaysian Philharmonic Orchestra from 2008 – 2014, Mr. Flor held the position of Principal Guest Conductor of the Orchestra Sinfonica di Milano Giuseppe Verdi (2003-08) at the personal invitation of their Music Director Riccardo Chailly, with a remit to develop the orchestra's work in the central European repertoire.
In recent seasons, he has made highly successful and critically-acclaimed stand-ins for cancellations with the London Symphony Orchestra (with Bruckner, Symphony No. 4) and Santa Cecilia Orchestra, Rome with an all-Mozart programme. The 15/16 season saw Flor return to the Tonkünstler Orchestra with performances at the Grafenegg Festival, the Singapore Symphony and Osaka Philharmonic orchestras. Highlights of the 16/17 season and beyond include return visits to Orchestra Sinfonica di Milano Giuseppe Verdi, RAI Torino, Het Gelders Orkest, RTE National Symphony in Europe and performances in Japan, Shenzhen and Hangzhou, China.
As an opera conductor, Flor continues his relationship with Theatre du Capitole Toulouse. Last season he conducted a revival of Gounod's Faust and Wagner's Tristan und Isolde. Previous titles have included Puccini's Madama Butterfly, Mozart's Die Zauberflöte, and Humperdinck's Hansel and Gretel. He will return in the seasons ahead with productions of Meyerbeer's Le Prophète and Wagner's Die Walküre.
Previous operatic collaborations include the production of Wagner's Siegfried, directed by David McVicar, with Strasbourg Opera, and a plethora of titles with the Staatsoper Berlin, Deutsche Oper Berlin and the Munich, Dresden, Hamburg, and Cologne opera houses. He has conducted Mozart's Le Nozze di Figaro and Wagner's Die Meistersinger at La Monnaie in Brussels, taking the latter on tour to Tokyo, Mozart's Die Zauberflöte for Houston Grand Opera, Weber's Euryanthe for Netherlands Opera with the Royal Concertgebouw Orchestra and Puccini's La Bohème for Dallas Opera.
Claus Peter Flor has an extensive and diverse discography, including an acclaimed series of Mendelssohn recordings with the Bamberg Symphony, which have recently been re-issued by Sony/BMG. Amongst recordings he has made with the Malaysian Philharmonic for BIS label; Suk's Asrael Symphony was released in 2009 and Dvorak's Symphonies No.7 and 8 were released in 2012.
PRIZES, GRANTS & AWARDS
The prizes awarded to the winners and finalists are given during an official ceremony preceding the Gala concert.
MAIN PRIZES
First Prize: $30,000
Offered by the Ville de Montréal
&
Joseph Rouleau Career Development Grant: $50,000
Funded by The Azrieli Foundation

Second Prize Pierre Péladeau: $15,000
Offered by Québecor
Third Prize: $10,000
Offered by Stingray Classica
SPECIAL PRIZES
Award for the Best Canadian Artist
Offered by the Bourbeau Foundation
$5,000
Radio-Canada People's Choice Award
$5,000
André-Bachand Award for most outstanding performance of the compulsory Canadian work in the semifinals
Offered by Jean-Claude and Raymond Bachand
$4,000
Award for the best semifinal recital
Offered by Tourisme Montréal
$2,000
Bach Award for most outstanding performance of a work for solo keyboard by J.S. Bach
Offered by the Montreal Bach Festival
$1,000
Chopin Award for most outstanding performance of a work for solo piano by F. Chopin
Offered by Liliana Komorowska
$1,000 
CMIM Grant
For the 3 unranked finalists
$2,000
ARTISTIC DEVELOPMENT & ENGAGEMENTS
The CMIM maintains a network of partner institutions which will offer its laureates, award winners and finalists the following advantages:
Banff Centre for Arts and Creativity Residency: this two-week music residency sponsored by the Banff Centre provides the CMIM First Prize Laureate with a period of focussed time for artistic development and work on special projects.
CBC Broadcast: the winner of Best Canadian Artist will be offered the opportunity to record a recital for national broadcast on In Concert with host Paolo Pietropaolo, heard Sundays from 11 a.m. to 3 p.m. on CBC Radio Two.
A Pro Account for 3 years on Hello Stage, an independent online platform for the classical music community, offered to each of the six finalists;
Professional Engagements: the competition maintains a network of partner institutions which have committed to offering CMIM laureates and award winners professional engagements in upcoming seasons.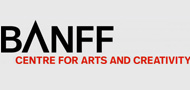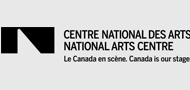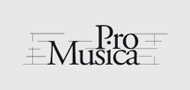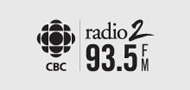 To honour the work of Montreal pianist and composer André Mathieu, the CMIM officials have chosen Laurentienne No. 2 as the compulsory Canadian work for candidates in their semifinal recital.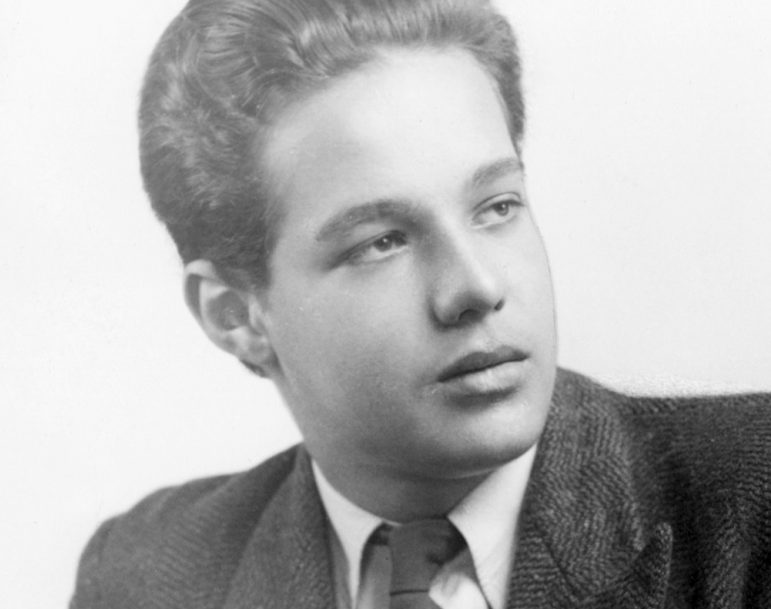 André Mathieu
André Mathieu was born in Montreal on February 18, 1929. Like Mozart, he received his first music lessons from his father, and was already composing little pieces by the age of four. Noël Strauss of The New York Times wrote that even Mozart, the greatest musical prodigy of all time, only began composing at the age of four, and his first works were much simpler in nature than those of the young Canadian. Also like Mozart, he astonished audiences far and wide with his pianistic prowess from a very young age: at the Ritz-Carlton Hotel in Montreal at six, in the Salle Pleyel and Salle Gaveau in Paris at seven, in Carnegie Hall, New York at ten. Rachmaninov pronounced him "a genius, more so than I am."
André Mathieu undertook composition studies in Paris, then later in New York, and after World War II again in Paris. Most of his works are short piano pieces, but only about a quarter of his known compositions – well over two hundred – have been located thus far, and much research remains to be done. Mathieu's fame peaked around 1950. He died on April 18, 1968, completely forgotten, at the age of 39.
Laurentienne No. 2 (1946)
Only the second of [André Mathieu's] six "Laurentienne" pieces survives. I would say it is a remarkably good work for a composer of any age, let alone seventeen. In it I found something that I have never seen anywhere else: trills in the right hand for the inner fingers while the outer fingers (thumb and pinkie) are involved with other material.
© Robert Markow
Rounds
Selection process 
Following a preliminary step, the Competition consists of three rounds: First, Semifinal and Final rounds. Candidates must present a different programme for each of the rounds. However,  candidates may repeat a work already performed as part of the programme in the preliminary selection in either the first or semifinal round.
Preliminary round
A selection committee, appointed by Competition officials, chooses the 24 pianists after watching the video recordings and reviewing the applications submitted by the candidates.
First round
(May 2 to 4)
An international jury listens to the 24 pianists chosen to compete in the First round and selects 12 semifinalists. The 24 pianists perform their recital at the Bourgie Concert Hall in the Montreal Museum of Fine Arts.
Semifinal 
(May 6 & 7)
An international jury listens to the 12 pianists chosen to compete in the semifinals and selects 6 for the finals. The 12 pianists perform their recital at the Bourgie Concert Hall in the Montreal Museum of Fine Arts.
Final 
(May 9 & 10)
In the final round, the international jury listens to the 6 finalists who are accompanied by the Orchestre symphonique de Montréal, at the Maison symphonique de Montréal. 
Gala concert
(May 12)
The First prize winner and three former laureates of the CMIM, accompanied by the Orchestre symphonique de Montréal, perform in a Gala concert at the Maison symphonique de Montréal. The concert is preceded by the Awards ceremony, where all prizes will be revealed and awarded that evening. This event brings the CMIM to a close.